Creating an ICC Output Profile
The following steps walk you through the process of creating an ICC profile.
From the Color Profiler Home screen, click the Create ICC Output Profile button.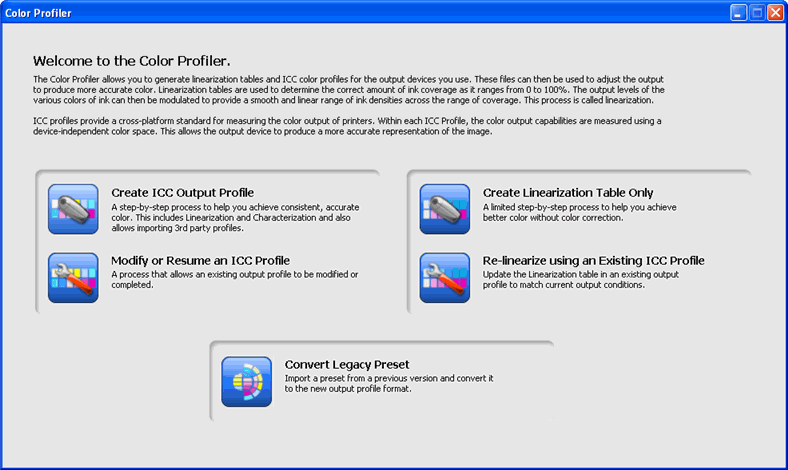 You can click the Save button at any time to save the current profile and then come back to it at a later time.