RIP and Print Dialog Box - Contour Tab
The Contour tab allows you to print and then cut a contour line around your design.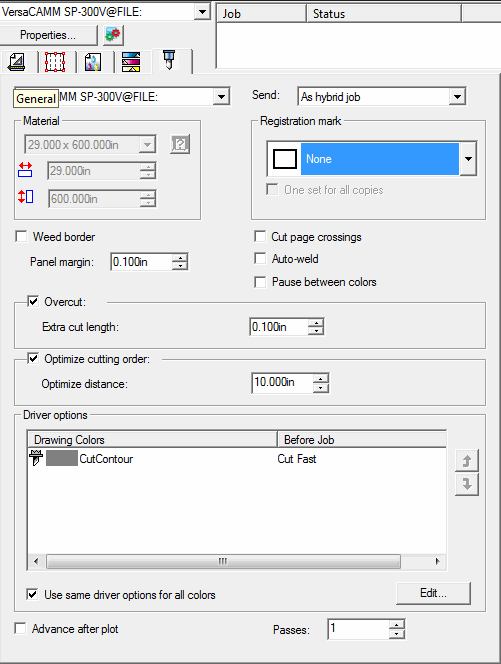 The output of a design with contour cut involves several steps as follow:
Create your design in your software and add one or more contour cut lines.

(

See Using Contour Cut for more information.

)

From the File menu, select RIP and Print.
Select the Contour tab in the RIP and Print dialog

box

.
Set the contour cut options.
Print your design.
Cut the contour.